By CitiNewsRoom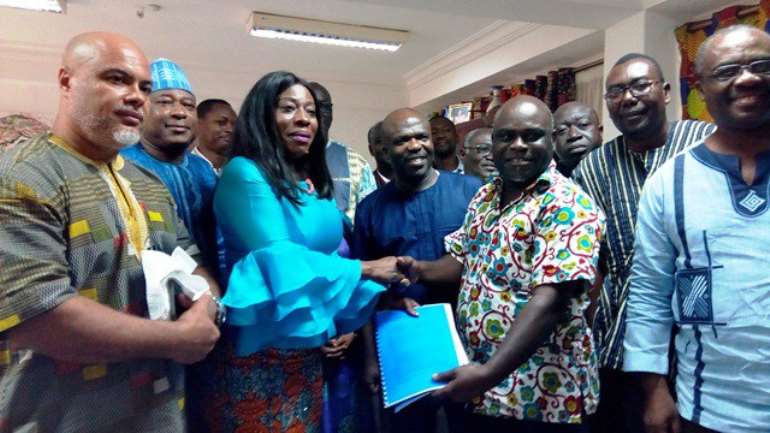 The Finance Minister, Ken Ofori-Attah, has stated that government has in its plans, the move to establish a secretariat for the National Film Authority.
Presenting the 2019 Budget Statement before Parliament on Thursday, he said the government will pass "a Legislative Instrument to establish a Secretariat for the National Film Authority and will also facilitate the construction of an ultra-modern Film Production Studio to attract the international film community.
The National Film Authority, when established as contained in Development and Classification of Film Law (Act 935), will serve as a regulatory body for the film sector and will provide the legal framework for the production, regulation, nurturing of the film industry.
It will also help in the distribution, exhibition and marketing of films.
On May 30, 2018 a committee comprising leaders of the various film value chain groups was formed by the Ministry of Tourism, Arts and Culture to work on having an L.I for the industry.
The Committee began their work on June 7, 2018 by meeting stakeholders and industry players over the Development and Classification of Film Law (Act 935).
With regards to the Creative Arts Bill, the Minister said it is awaiting Parliamentary assent so it could pave way for the Creative Arts Fund to be established.
"Mr. Speaker, the Creative Arts Industry Bill is now in Parliament for deliberation and passage into Law. The Creative Arts Fund is incorporated in the Bill to ensure the economic viability of the Creative Arts Sector in the economy," the Finance Minister said.
Ken Ofori-Attah also touched on government's plan to take part in the commemoration of 400 years of slavery.
He said the Ghana Tourism Authority will be spearheading this campaign which will have people from the Caribbean return to Ghana on a pilgrimage.
"To commemorate the 400 years of slavery, a delegation led by His Excellency, the President, Nana Addo Dankwa Akufo-Addo went to the USA to declare 2019 as the YEAR OF RETURN in September this year. The Ghana Tourism Authority is leading this campaign that will see a great number of African Diaspora from the United States of America, the Caribbean and the United Kingdom return to Ghana on a pilgrimage to promote heritage tourism in 2019," he noted.
The government in its 2016 Manifesto promised to provide a fund for creative artists, build nine theatres across nine regions (other than Greater Accra), set a Creative Arts Secretariat, Copyright Court, among others.